Dance with the Divine Feminine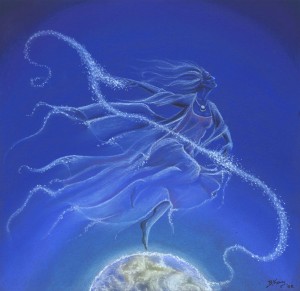 One Day Workshop
Through guided meditation & a  gentle moving process I will guide you through the day to experience an Initiation & Activation with the energy of the Divine Feminine, the Stream of Feminine Consciousness. 
This is a day of creativity,  profound healing & joy as you become the vehicle of spirit.
I will activate your awareness of this energy as I gift it across to you in transference through Sound, Song & Tones and dance and guide you to move the feminine stream though your body, dissolving ancient female wounds held within the bowl of the womb space. Healing your lineage, your DNA and assisting to clear the pathway for future generations.
I am a pure channel for the Divine Feminine, the Universal Mother and a Goddess from Sirius and am able to bring this activation into an energetic physical awareness for you.
Allowing the energy to become an expression of our true nature and the
Dance of our Goddess selves. 
We will finish off the day with some Dance for fun.
 Investment:  $120  for the day.  Concession $95
Spaces are Limited, Registration Fee $30
WHAT TO BRING:  Lunch to share and a cushion or pillow to sit on & lie down on.  A journal or notebook, favorite drawing book and colored pencils or crayons. In which ever way you would like to express your journey through the day, either through color or writing.
Contact Amaliah Grace