ASCENSION STAR CODES OF LIGHT RETREAT
From Thursday evening  21st to Midday Monday 25th

A MYSTERY SCHOOL EXPERIENCE
ASCENSION STAR CODES OF LIGHT Series A
With light language sound and art channel and author, Amaliah Grace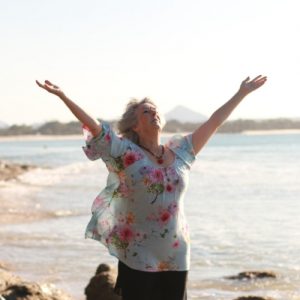 This program of Ascension Star Codes of Light channelled through Amaliah Grace, is overseen by the Star Mothers – the ancient grandmothers, the Sirian and Pleiadean emissaries of Light and Thoth the Atlantean, the teacher of teachers, God of Gods. Offered and created for personal and planetary light evolution.
WHO ARE THE ASCENSION STAR CODES FOR?
The Ascension Star Codes are for healers, light workers and all who have developed self-awareness and are consciously preparing to elevate their consciousness towards Ascension.
BENEFITS OF THIS PROGRAM
Creates a deeper connection to the call and wisdom of the Soul.
Assists self-empowerment through an expansion of self.
Upgrades your physical body to hold higher frequencies of light.
Enhances the potential to develop unique spiritual talents and intuition.
Assists to unlock and clarify new soul missions for self-mastery
WHAT ARE THE ASCENSION STAR CODES
The Ascension Star Codes are visual artwork images and sound codes encoded with light language, glyphs, colour and specific tones which contain packets of light and information. The keys and tones, trigger your dormant codes and each golden glyph holds a unique tone, essence and vibration to assist your awakening to a new level of conscious soul connection.
Amaliah's haunting vocal sounds contain keys which trigger and activate your journey from forgetfulness to wakefulness.  Be filled with the Cosmic Mother's love as Amaliah channels her Sirian Priestess, Arimshaha.
MEDITATION – Allow – surrender – absorb – breathe – decode to recode.
Through entering into relationship with the first code, you are given the means to discover the truth of your essence, your heartsong; to reflect back to you what drives you, what is meaningful and what is close to your heart and destiny.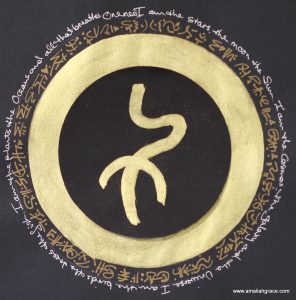 Through repeated meditation, the glyphs, sound and light language, open you to galactic keys which unlock etheric doors to information; offering you choices, revealing talents and birthing new possibilities for your future.
The greatest potential arises if you step forward into this work with an open mind and heart, without expectations of a specific outcome. I invite you to surrender to the potential of the Ascension Star Codes of light, unravelling the old to embody the new.
WHAT YOU WILL RECEIVE DURING THE RETREAT
All visual artworks printed in two sizes. A4 and mini book size.
A journal. 
Information sheets on each code.
The sound codes and songs will be mp3 downloads. Email links sent to daily to download.

NOTE: You will need to have a smartphone, iPad or computer and a set of earphones for alone time meditations

AMARA RETREAT CENTRE
Noosa Hinterland in Verrierdale
Amara with its spectacular views across the valley towards Noosa and Mount Cooroy, is the perfect environment for a spiritual retreat. Watch the mist roll over the hills as you walk the path down to the 'Heart Centre' seminar space to begin your journey of remembering. There is a vibration here in Amara that resonates with this work and supports your journey towards increased light and soul awareness.
The peace and serenity of the undulating 45 acres of natural bushland invite you to discover enchanting spaces for quiet reflection. You can also immerse yourself in the magnesium pool or the dam. In the evenings, gather around the fire pit under the stars.
Reena – South Africa  "I have experienced a sense of empowerment and an immense confirmation of myself as a Power Being and belief of myself.  With the codes, I experience tingling in my crown, up my spine and a massive tingling sensation around my heart chakra. I am connected to the image and it is "there" for me with all the energies it holds – kind of like summon it and it is there. To be a part of these Codes with Amaliah was tremendous synchronicity. They have triggered me to channel and gesture the Language of Light before I began healing with a client.  This was a first for me and it continues to unfold."


Initial registration deposit: $800 to secure your place.
EARLY BIRD $1,500 to be paid in full by February 22th
Full payment of $1700
(Balance of $900 after deposit to be paid by 17th March)
Late Payment after 18th March is $1900 ($1,100 after deposit)

Note: Deposit cannot be refunded if cancelling after 24th February.

Accommodation includes: Twin share or doubles for couples, with all vegetarian meals supplied. If you require a private single room, an extra cost of $700. This centre is a non-smoking property.
Pick up from Maroochydore Airport or bus stop is available if required.
Email amaliahgrace@gmail.com or phone Amaliah 0414 346 113