Welcome,
Thank you for your interest in my spiritual memoir.
A SPIRITUAL MEMOIR
A choreographer with a dancer's soul searches for spiritual truth. She transforms from her restrictive self to become a Light Language sound channel of ancient healing songs. Her story reveals her Star Lineage, previous shamanic lifetimes and a mission in Peru; to birth new leylines for the Cosmic Mother, assisting in the return of the Divine Feminine consciousness to Earth.
A TRAVEL READ WITH A DIFFERENCE. A SACRED JOURNEY
Igniting the Cosmic Dance is a travel read with a difference, experienced through a woman's inner and outer journey. This memoir encourages women to courageously heal their pain, transform their lives and to love themselves. It reveals Earth's connection to the 'Star Matrix' through sacred geometry and the creation of a Cosmic Dance of Peace and a unique Template of Oneness. This story will draw you in to evolve and uncover the truth of your existence, through these potent evolutionary times.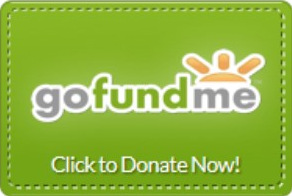 PRE ORDER THIS STORY by Donating via gofundme.
Donate at the level of AUD $35 and above and you receive a print copy including postage to your home. 
OR BUY NOW
Igniting the Cosmic Dance book
Words from the Author,
AMALIAH GRACE,

After a midlife crisis in my 40's, I became fascinated in the potential of metaphysical healing to create change. Self-taught in crystals, healing and meditation I received medium-ship training through a spiritual church. I became attuned to` my guides and the Great White Brotherhood often experiencing the grace of the Divine. I raised my vibration to channel typing blindfold and later studied Holistic Massage, Reconnective Healing ™, Light Language™, Psych –k™ and Alchemical Healing for my healing practice.  After much work to raise my vibration and a transformation journey in Peru,  I became a light language sound channel, of ancient healing songs, channeling a Goddess from the Star Nation Sirius.

When you invest in this e-book you will receive several gifts to download.
1. The Galactic Heart Meditation, a guided meditation out into the cosmos through a Gateway of Oneness to release outmoded aspects of self.
2. Three of Amaliah's most popular sound streams for healing and balance.
Blessings and love from the Goddess.
Ashanee Astee Antee Ahhhh.
Amaliah Grace