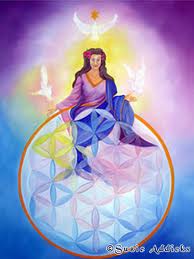 The Song of the Cosmic Child is a song of remembering, a song to carry you 'home'.

It came through when I was teaching the Soul Line Clearing Course with a group of local women. This song honors the many roads traveled as a child through multiple lifetimes whether on Planet Earth or many of the Starry constellations you may have resided upon prior to deciding to experience Earth lifetimes. 
She sings of your Soul beginnings, your first incarnations.  She sings of love, compassion and nurturing of the mothers through existence and past. This song is a song to journey "home."
With Love, Namaste
Amaliah Grace
To listen to the Song of the Cosmic Child press play
To download the Song of the Cosmic Child CLICK HERE. When the music image comes up, right click and select 'Save Audio As" and download onto your computer.