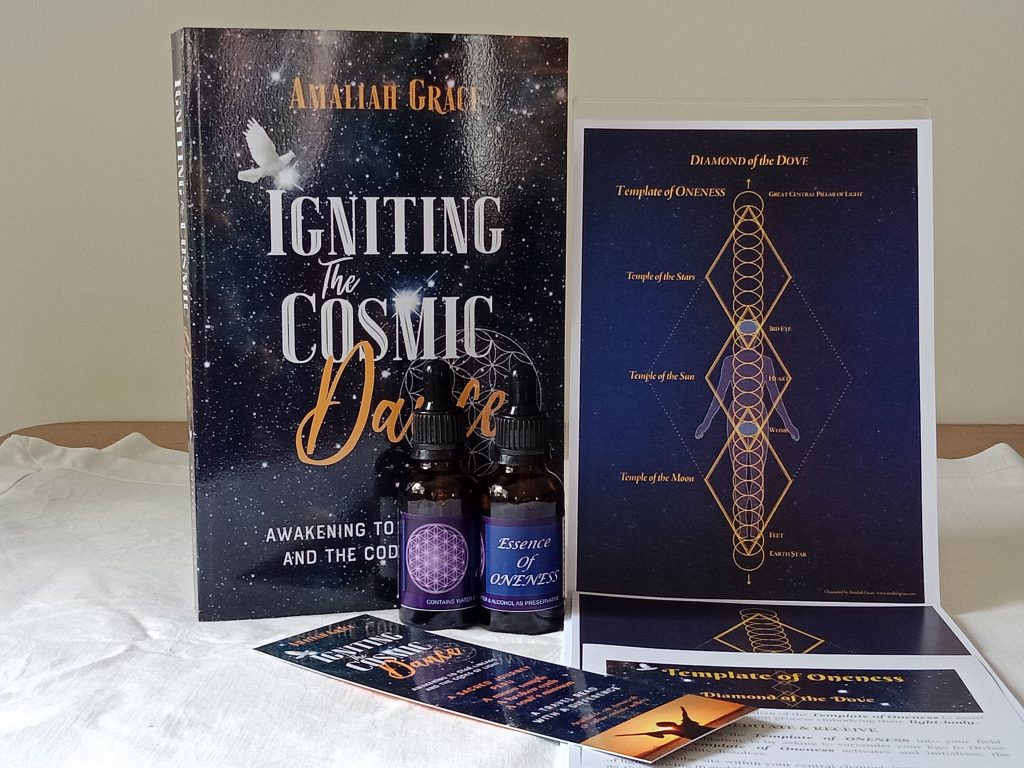 To receive one of the NINE autographed books with a Bonus mini Template of Oneness. You need to follow the below steps.
Reply to the email of your interest giving me your full name and postal address where you want the signed copy of my book sent to.
Make your payment of AUD $36 (Book $25 + $11 postage) by Online Bank Transfer to Amaliah Grace. BSB 014556 ACC: 311848738 or visit your local ANZ Bank to make the transfer.
If you would like a 30 ml bottle of the Essence of Oneness, then add an extra $10 to your amount. This essence is usually sold for $20. ($46)
Email me when you have made the payment with your receipt information and I will send your copy on Angel wings delivery.