Wow,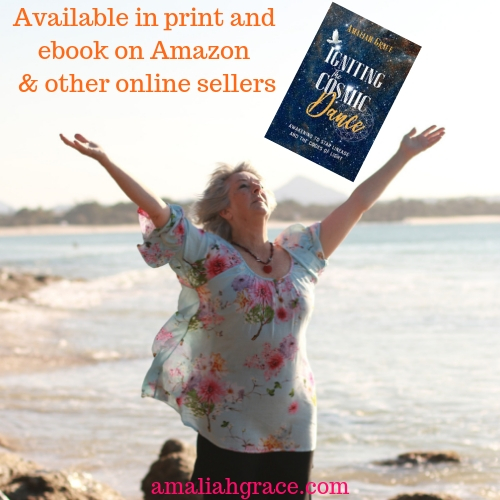 I am so excited and full of gratitude that you have invested in my printed book or e-book, Igniting the Cosmic Dance: Awakening to Star Lineage and the Codes of Light.
Should you find my story helpful to you and an enjoyable read, head over to the FACEBOOK PAGE especially created for you all to share experiences and talk about some of the topics raised within my personal journey story, towards upliftment and conscious awareness.

I have organised several gifts for you, but to do this I need you to fill in the form below, and yes you will be on a mailing list which you can unsubscribe to whenever you desire.  You will receive an email including the link to the gifts downloads page.
 Help to spread the light of this message across the globe, pass the news to others or gift it to a friend. Do what you love and love what you do.

Blessings and Light, Amaliah Grace