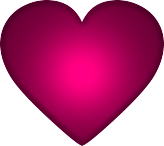 It has been really interesting for me to answer some of the questions my subscribers have asked, from the follow up gift option I gave to you all. Some of these questions have been of a personal nature and I won't be sharing those. 
But I do want to share the questions  I know many of you would be interested to read.
QUESTION ONE
Q – When you channel, do you know what is being said during this process?
A – Thank you for asking me this really great question.
As I channel the Goddess songs and soundings, I fully embody the energy of the Goddess.  She flows through me so I dance with her energy. In simple terms she moves my arms and holds the hands in different ways that gives me a really clear understanding energetically where she is working. 
I don't get direct translation for the words as I sing and sound the Language of Light. This would take me into my mind and as soon as I do that, it reduces the purity and fullness of the transmission. But I do however, receive a deep understanding through my feeling sensing zone of what is transpiring.
IN A HEALING SESSION
When I do a healing session, it is more important that the words are speaking to the clients soul. For the Soul to align to the human and the client often is touched deeply by the vibration and tones and knows at a deeper level than their mind; and inner peace comes through.
If the client has the ability to vision, they may be taken through past life experiences which are important to clear and I receive guidance to take them through it to heal. Often I am guided to merge the client with lifetimes of power. 
If the client doesn't vision, I have a specific song called 'The Song of the Cosmic Child" which is channeled through when past lives are being cleared. 
I also have a deep knowing and sense, by where I am placed and asked to work over their bodies. This gives me a clear indication of what energetically is being worked upon by my spirit team. Most often I would spend 10 minutes working at their Soul Star chakra to strengthen their connection to Source and their physical body. For the client to receive a deeper and fuller connection to their Soul and Higher Self and Spirit.
I have come to understand that to be in the vibration of love with the Goddess, there is no mind. So needing to know has no real reference point within the pure vibration and energy of her Divine Love, compassion and nurturing.
I do know others who channel the language of light who do receive translation for what is occurring in their healing sessions. But I believe they do not embody the vibration. Taking the vibration through the body is a form of semi-trance. 
Thank you for asking this question
Love flowing to you,
QUESTION TWO
Q – I am still waiting for my Mission, when will I know? 
A – It is all about timing, Divine timing.  Many are waiting for their missions and the time is not yet quite there. 2012 will bring forth many activations towards receiving this knowledge. 
How do I know this? 
Soon I am to release a series of Sirian Ascension Codes of Light.  In receiving information for the codes I was told that within the Codes of Light yet to be brought forth onto the planet there will be the next triggers for humanity to remember who they truly are and what they have come here to do.  
I have read about other people who are also bringing through codes of Light which are to trigger our DNA activating the new missions for people for the new Earth.   In other words even if we are already doing what we understand is our mission, we will upgrade again and bring in new creations which assist humanity to the next progressive step towards Evolution and living in the New Earth paradigm.  
Many women have nominated to be doing this journey alone.  It is as it was meant to be.  For it is the role of the women of the world to heal themselves and the imbalance created by distortion against woman and all that it means to be feminine through the ages of the Earth's dysfunction.
It is so important that we continue to heal the ancient pain as often as it comes up. It is important to use all the tools at our disposal to maintain a high vibration without allowing ourselves to get caught up in the depression of feeling out of sorts.  
WE ARE THE ONES WE ARE WAITING FOR. We are here to become our Divine Human selves.

 It is all in Divine timing. Thank you for being who you are and being courageous to walk the solo path as are so many others. 
 Love flowing to you from the Goddess,
Amaliah Grace