Meditations and Ancient Healing Songs CD's

Mp3 Downloads
by Amaliah Grace
Soul Essence Activation CD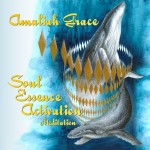 Soul Essence Activation Meditation assists you in experiencing the essence of your Soul.
A guided visualization meditation where you are guided to imagine your soul essence as an orb of light. embodying your Soul Essence and merging with each chakras, creating a large central pillar of light and expanding your light outwards and beyond.    The Soul Essence Activation meditation and the following language of light examples, are specifically designed to assist you to find your own language of light.
mp3 download Cost AUD $12.60
Grounding and Connecting Meditation
This is a beautiful guided meditation by Amaliah Grace.  You are taken upwards to connect to a star and feel the vibration of source and downwards to connect to the etheric center, the crystalline core of Earth.  Breathing both of these energies into your HEART.  A beautiful balancing mediation. (11.30mins)
Music to support this meditation is "Freedom" by Jim Ottaway from his CD "First Light".
To order Jim's Meditation Music CD email him
Email:  j.ottaway@bigpond.com.au
Cost AUD $4.50
Song of the Ocean CD

Channeled by Amaliah Grace
The "Song of the Ocean" is a looped soundscape of solo voice, channeled through Amaliah Grace.
The vocals and sounds on this CD will take you into a profound and deep healing space allowing you to be open to receiving the next level of love and change.  It assists deep cellular healing supported by the Divine Mother and the Grandmothers.
This CD was designed to be used for meditation and with the Heart of the Mother Sacred Essence.  Perfect sounds to take you into a meditative state.
BENEFITS:
Theta and Alpha states of healing
Profound connection to the Ocean
Vibration and waves of Love
Connection to the Whales & Dolphins
Connection to the Ancient Grandmothers
The "Song of the Ocean" is design to be supported by the "Heart of the Mother" Essence.
mp3 download Cost AUD $7.00