A TRAVEL READ WITH A DIFFERENCE. A SACRED JOURNEY
Igniting the Cosmic Dance: Awakening to Star Lineage and the Codes of Light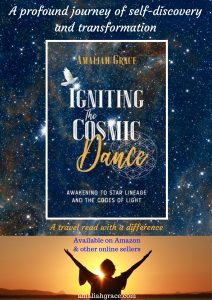 Amaliah's

memoir is a profound journey of self-discovery and spiritual evolution, which unveiled her soul's mission and connection to the cosmos. Throughout her story, she courageously faces her fears, reveals her vulnerability and strengths as she dynamically changes her life.
A travel read with a difference, a must for any spiritual seeker.
After a profound cosmic experience in England, Amaliah courageously left her partner to pursue her quest for spiritual truth. Journeys to the Bahamas and then to Argentina and Peru followed. Shamanic ceremonies in Peru led to an opening, expanding and fully connecting with the Cosmic Mother and the Universal Star Matrix, transforming Amaliah into a channel of ancient healing songs in the language of light.
Further journeys to America and central Australia deepened her healing knowledge and clarified her soul's mission to facilitate the return of Divine Feminine Consciousness to Mother Earth. Her channelled sound weaving now unlocks dormant codes within DNA and the earth, shifting vibrational frequencies and contributing to personal and planetary evolution.
It reveals Earth's connection to the 'Star Matrix' through sacred geometry and the creation of a Cosmic Dance of Peace and the birth of a Template of Oneness.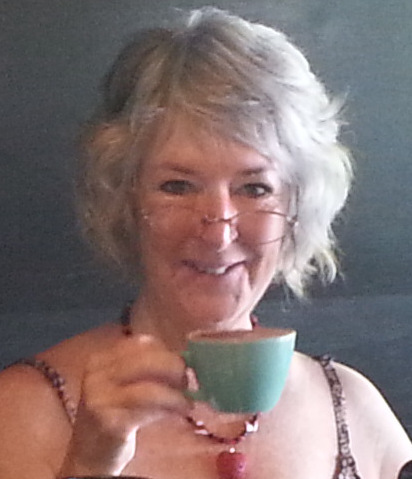 CLICK BELOW to listen to Amaliah speak on the inspiration behind her book.
BOOK REVIEWS
Igniting the Cosmic Dance: Awakening to Star Lineage and the Codes of Light
is a
great adventure story, of one human being's spiritual awakening. It chronicles the beginning of our period of planetary awakening through Amaliah's personal challenges and triumphs over the past 40 years. It
carefully details family and professional history and life-changing travel to exotic locations, ceremonies, initiations, channelled information and healing exchanges with friends and fellow lightworkers. It brought up many memories and new insights for me.
Although most of the journey occurred during a very different time period, before the internet, online workshops and gatherings, it reminded me how much personal experience and the magic of an unfolding physical quest is itself the teacher. Resources miraculously manifest to help us create our own particular journey. Amaliah demonstrates the mechanics of this spiritual development evolution through the magical synchronicity of people, money, situations simply appearing in response to heartfelt intention, compulsion, surrender, determination and fearlessness
–
and through grace and love itself.
Karen NSW
KINDLE REVIEW *****
Excellent and extremely inspiring spiritual journal
I absolutely loved this book, just couldn't put it down. I read it two times within one month. Most of all I loved that it is a real story, a personal journal of a woman awakening, with lots of beautiful detailed descriptions of Amaliah's, the writers, spiritual experiences and development over a period of many years. The book vividly describes her opening up to her spiritual gifts, her giving and receiving healing and making beautiful friendships and connections. But it is also a tale about going through challenges, for example, the separating from and letting go of her relationship with her husband and the process of acquiring and growing in self-confidence, healing and remembering past lives and the discovering of her mission here on earth. The descriptions of the places she travels to are so lively you can imagine yourself there being part of it all. It sure made me want to travel to Uluru, Australia and Peru someday. I particularly loved the initiation scenes with Mallku the Inca shaman.
I am so happy having read this book, this as I have been slowly waking up to channeling, speaking, singing and signing the language of light and my own healing abilities. At times I have felt very lonely in this path. For me, it is very reassuring, comforting and inspiring reading another woman's real experiences. And it has given me some necessary courage to take steps forward in my own development and healing. Connecting with Amaliah, her story and her gifts and reading this book came for me at a time that I needed it.
I full-heartedly recommend this book to anybody with an interest in spirituality, human history, consciousness, healing and transformation and a curiosity for us humans as souls, our planet earth, shamanism, other dimensions and star lineage. 

Sigrid NSW
TESTIMONIAL
To be witness to someone's story is a rare honour and
Igniting the Cosmic Dance
provides story and inspiration, for one's own journey, in plenitude. Amaliah recounts her compelling journey with integrity and leaves, amid the pages, breadcrumbs for the reader's own expansion. 
I thoroughly enjoyed this book and look forwards to Amaliah's future unfolding.
Hattan
SEE BELOW three sneak peek readings by Amaliah Grace of her shamanic adventure in PERU.
NOTE: Amazon Australia has included the price of postage within the price of the book and added $18 to the cost. The real price of the book is AUD $30. They indicate FREE POSTAGE but it isn't. 
BUY HERE BELOW for Australia only. Book $30 plus $11 postage.
SUNSHINE COAST of Australia buy from Annie's Books on Peregian, Sandy Pages in Coolum Beach and Noosa or Berkelouw Books in Eumundi and The Bookshop at Caloundra. BRISBANE from Avid Reader Bookshop and Eclectica in Boundary Street, West End.
Words from the Author.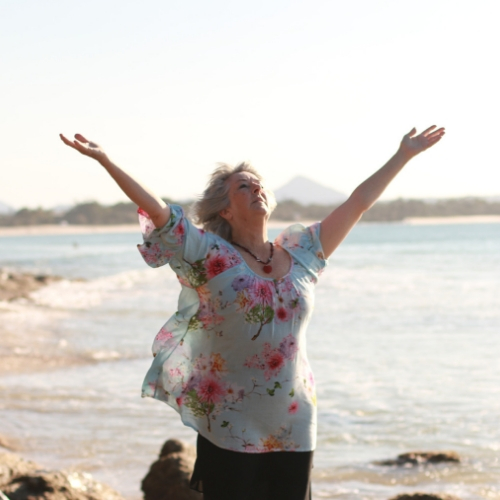 AMALIAH GRACE,
After a midlife crisis in my 40's, I became fascinated by the potential of metaphysical healing to create change. Self-taught in crystals, healing and meditation I received medium-ship training through a spiritual church. I became attuned to` my guides and the Great White Brotherhood often experiencing the grace of the Divine. I raised my vibration to channel typing blindfold and later studied Holistic Massage, Reconnective Healing ™, Light Language™, Psych –k™ and Alchemical Healing for my healing practice.  After much work to raise my vibration and a transformation journey in Peru,  I became a light language sound channel, of ancient healing songs, channelling a Priestess from the Star Nation Sirius.
When you invest in this book you will receive several gifts to download. The links for these gifts are at the end of the book.
1. The Galactic Heart Meditation, a guided meditation out into the cosmos through a Gateway of Oneness to release the old parts of yourself.
2. Three of Amaliah's most popular sound streams for healing and balance.
Blessings and love from the Cosmic Mother.
Ashanee Astee Antee Ahhhh.
Amaliah Grace