Courses
Two half day learning program with tools and a 30 day mentorship program.
Nine week  sequential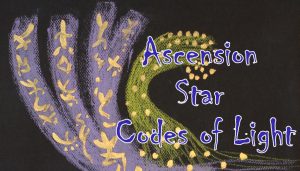 Online program @ academy.amaliahgrace.com
Three programs Series A, B & C
Consists of nine visual art codes of light
Nine sound codes to download
Videos
Images to print.
Workshops
Brings your Soul into alignment with your body
Experience a profound Meditation
Grounds your Soul Essence through your physical form
Embodies your Soul Vibration
Ignites your Soul sounds & language.
An afternoon or evening mini workshop for the Soul

A weekend workshop based upon the Template of Oneness, the diamond of the Dove.

Become a vehicle for the flow of Divine love light from the Cosmos and anchor into Mother Earth.

Join Amaliah's community of like minded Spiritual light workers and be an anchor for the vibration of the Divine Feminine into the Earth.  Sign up for her Goddess Soundstreams.

Each person who connects with these sounds of the Goddess, streams  through them the Goddess Codes of Light into our beloved Earth.  
I thank you in advance for the service you bring to the Earth.
For WE ARE THE ONES WE ARE WAITING FOR. Know that each one of us hold the Codes for our Divinity within us.  We are emerging.
 These Goddess Sound Streams
Harmonize and Integrate the planetary downloads
Clear and break up emotional blockages
Create potential for profound healing in short bursts of sound
Bring HEART HARMONY
 FaceBook FAN page
 Come and join and like me on Facebook.  Go to Amaliahs-Goddess-Songs